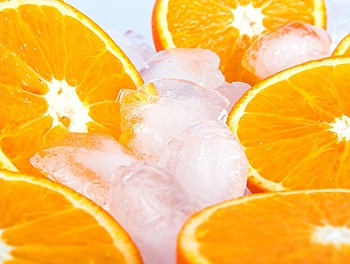 Ingredients
2 cups orange juice
1 cup cream
1/4 teaspoon vanilla
4 cups shaved ice
Paper snow cone cups (1-cup size)
Preparation
1Reduce orange juice and cream: In small saucepan over medium heat, add orange juice and reduce to 1 cup. In another saucepan, add cream and reduce to 1/2 cup. Cool slightly.
2Combine: In small pitcher, combine orange juice, cream and vanilla. Stir. Using an ice cream scoop, pack approximately 1 cup shaved ice into a paper snow cone cup (or cocktail glass); drizzle with Creamsicle mixture until ice is well covered. Repeat with remaining ice.
Makes four 1-cup snow cones.
Recipe created by Parties That Cook® www.PartiesThatCook.com