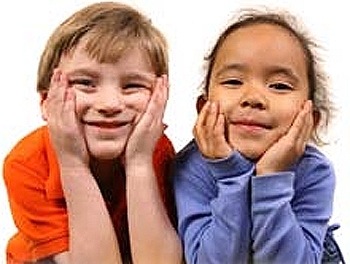 When your kids have friends over to play, or even when they don't, strange germs get left behind! Here's how I keep my kids' play areas and toys safe and clean.
I periodically wipe toys and play surfaces with a microfiber cloth and an all-purpose cleaning spray. Try the green, homemade all-purpose cleaning spray mentioned in this video.
I wipe down surfaces after playgroups and when kids have been sick. I like Clorox® Anywhere® Hard Surface spray because it sanitizes, but is safe enough to use on pacifiers.
I load dishwasher-safe toys on the top rack and wash on a mild cycle. Avoid using detergents with bleach because they can fade toys.
I organize, group and repair toys while my kids sleep, and check and replace batteries.
Have a 15-minute family clean-up session in the evenings. In my house, we set a timer, put on favorite music and work together.
Make It Fun
My kids get excited about cleaning with a ticket incentive system. It works for me (well, most of the time!). Buy a roll of raffle tickets or make some with your kids using construction paper and stickers. Older kids can design tickets on your computer.
Assign a ticket value to various chores.
For example, making the bed may be worth one ticket, while helping mom with kitchen cleanup after a meal may be worth three. Then create a prize list. Mine is: five tickets get you an extra story at bedtime; 15 tickets are good for a trip to the movies; 35 tickets net you a new video game.
Base prizes on your children's age and interests, and be sure to offer rewards that aren't cash-driven, like a board-game tournament that maximizes family time.
That's how we have healthy playtime at our house. How do you handle cleanup and toy organization in your family?