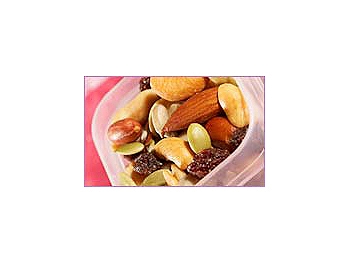 Cooking should be fun and inviting for your kids, so here are few ways I boost the fun factor at mealtime in our kitchen.
Kids' choice
Make mealtime special: let kids choose the menu and name the meal after them. If your daughter chooses spaghetti, call it "Pamela's Pasta." Your kids can make themed decorations, choose music to play and set the table. Make it a learning opportunity by having kids research where the foods originated and share what they learn during the meal.
Play "TV host"
Pull up a stool for toddlers and pretend you have your own cooking show, then narrate as you prepare. The visual and audio cues teach older kids volume and measurements and young kids gross motor skills through stirring or pouring.
Get set
Let younger children help with small tasks like getting napkins. Older children can set the table, from getting dishes to placing utensils properly and folding napkins.
Next-day meals
Make next-day lunches or dinners as soon as the meal is over. Fill your plastic containers for ready-to-go meal options.
Make a night of it
We sometimes have Seek and Ye Shall Find Night at our house, when everyone eats leftovers. It helps us save money, use up leftovers, and it gives me a night off from cooking!
The Kid-Friendly Pantry
For babies
Canned fruits and vegetables (look for low-sugar options) and applesauce, on its own or for flavoring other foods like cereal.
For toddlers
Dried fruits like raisins, cranberries or prunes, whole grain cereal and peanut butter for crackers, bread, apples or bananas.
For school-age kids
Granola on its own or on yogurt, trail mix made from other pantry ingredients like whole grain cereal, dried fruit and pretzels, or wheat crackers.
For all ages
Macaroni or other fun-shaped pastas, which can be eaten alone or with veggies or red sauce.
So how do you boost the fun factor for your kids? Share your tips!